✧・゚: ✧・゚: Cinderpeach✧・゚: ✧・゚:
Let's Link up! ☆ヾ(´・∀・)ノヾ(・∀・`)ノ☆


Click on the cake to return to the home page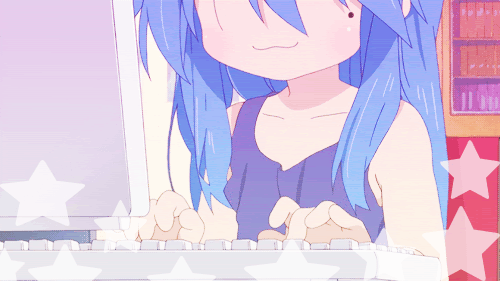 Sup' the name's Cinderpeach, but you can also call me Ash.
I've been on the internet forever, a classic NEET if you will, but recently I've moved to my own place and I'm trying to become an active member of society. Until I can complete that achievement you'll prolly' see me floating around the web. I enjoy video games, anime, comics/manga and general dork media. I'm an artist too, so I really like working my creative muscles and starting cool creative projects rather that be a comic, art piece, adding cool stuff to mu website or even making a dress-up game. You can usually find me vibin in discord while listening to some lo-fi music, I'm always up to meeting somebody new so don't be afaird to say "AYE Yo!"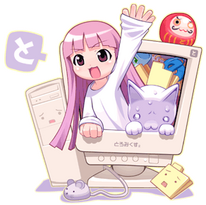 ✧༺♥༻∞Me Likes✧༺♥༻∞
Games🎮
Sims Fanchise
Fire Emblem (Awakening, Fates, FE;3h)
Persona Series
Danganronpa
Wario Ware
Star Dew
Paper Mario &Mario RPG
Final Fantasy (6&15)
Harvest Moon
Smash
Animal Crossing
Tomodachi Life
Splatoon
Earthbound
DOA
SNK
Psychonauts
Scribblenauts
Pajama Sam
Nancy Drew
Diner/Wedding Dash series
Gamehouse originals
ISPY PC/Wii games
Anime✨
Sk8 Infinity
Gakuten Babysitters
Space Dandy
Trigun
Cowboy Bebop
Magical Doremi
Shugo Chara
Girls on Tour
Serial Expertments Lain
Lucky Star
Nichjiou
AOT
Violet Evergarden
Beastars
Re:Zero
Wonder Egg
Promised Neverland
Higurashi
Creamy Mamai
Blackjack
*I'm critical of my interest and can totally understand not everyone's gonna vibe with everything, and if you would like to not interact with me because of it, its completely understandable
Shows📺
Parks N' Rec
Dawson Creek
Melrose Place
Beverly Hills 910210
Aressted Develpment
Bojack Horseman
Simpsons
Degrassi
Infinity Train
Mlp
Strawberry Shortcake (00's and 2010 version)
Barbie Life In The Dreamhouse
Monster High
Ever After High
Totally Spies
Winx
Unwrapped
Misc🌈
Ghibli Movies
90s/00 Cartoons
DC Animated Movies
Colors Pink, Purple, and Fushcia
Bunnies
Folklore
Urban Lengends
Horror Movies
Cypitds
Lifetime movies
Cheesy Teen Dramas
00s Dcoms
00s Reality Tv (SuperNanny, Extreme Makeover Home Edition, MomSwap, etc)
Dating Sims/Visual novels
Sweets/Candy
Baking/Cooking
Miniatures
Internet Subcultures
Aesthetics
Webcore
Internet/Media Archvie
Lost media
Barbie movies
Fashion Dolls/General Toycore
Penguins
Owls
Mixology
Romcoms
Himbos
Fluff


Linkies
* Social buttons by King Lulu Deer on Deviantart